Overview
I established Ultimate Garage in 1994 following a 20-year career with IBM. The name was chosen to reflect the company's mission....offering the finest parts, tools and accessories for BMW automobiles.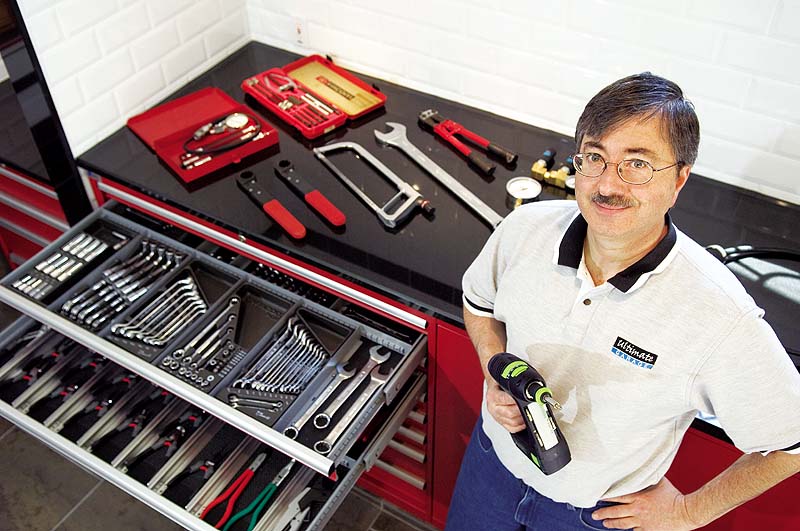 Photo courtesy of 201 Magazine (NJ Media Group)
However, it was the construction and fitup of my home workshop (in 1995) that brought my high end treatment of garages to the attention of others. The web home page photo (below) attracted auto enthusiasts wanting a similar well-equipped and organized workspace. The Ultimate Garage name took on a whole new meaning and the company redirected its products and services to target this new niche market.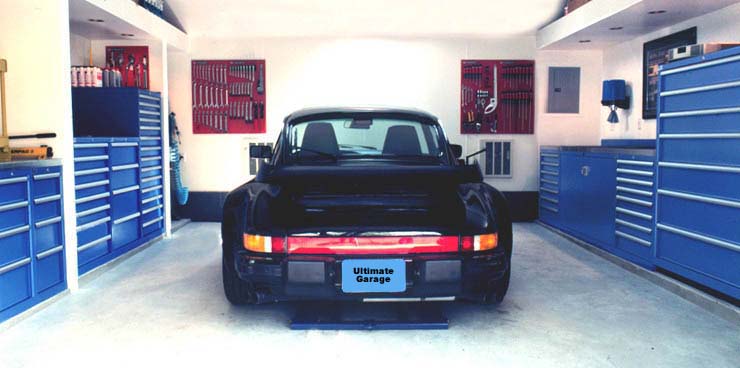 Today there are thousands of companies offering garage retrofit and specialty products but few as detail oriented and dedicated to the marriage of technology and design in the workshop. In 2013, I began scaling back on garage consulting (catering to local NJ clients only) and focusing on the product side of the business. Today we are the largest distributors of Facom & USAG tools in North America. Despite the changes, I suspect the Ultimate Garage name and reputation will maintain its presence at the forefront of this industry for years to come.

Steve D'Gerolamo
Press & Media
Hot Rod Magazine-Tools & Dream Shops - Feb 2000
The New York Times Magazine - April 2000
BMW Roundel Magazine - November 2001
Fine Woodworking - June 2003
Forbes.com - "Building the Ultimate Garage" - April 2004
The Record - May 2004
Fantasy Garages - The Travel Channel - May 2005
CNN/Money.com - "Garage chic" - April 2006
The Robb Report Collection - "Meet Me in the Garage" - August 2006
Business Week.com - "Hobby Holidays" - December 2006
101 North-The Magazine of Scottsdale & Beyond - March 2007
201 Magazine - June 2007
Fine Homebuilding - "Tool Triggered Shop Vacs" - June/July 2007
Digital Home Magazine - "The Last Frontier" - November 1, 2007
Lista Personal Space - designer case study - 2015
Personal Timeline
Aug 1952-59 - New Orleans & Baton Rouge, LA
60-65 - Emerson, NJ
66-68 - Neuilly (Paris, France) - American School of Paris
69-70 - Emerson, NJ
70-74 - Lancaster, PA - Franklin & Marshall College
74-94 - Emerson, NJ - 20yr Career with IBM Finance
95-2020 - Emerson/Mahwah, NJ - Ultimate Garage

March 2021 - At age 68, I'm looking to sell the all or part of the business as I can no longer handle the workload on my own. I would stay on as a consultant if required until the new owner felt comforatable with the daily business details. Contact me at 201-262-0412 or by email at steve@ultimategarage.com if you'd like to discuss.